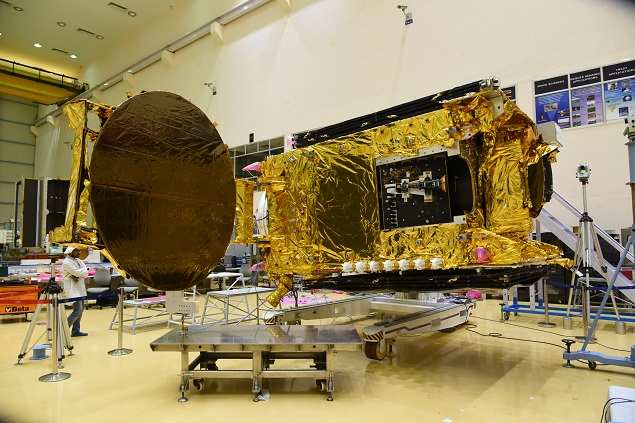 GSAT-30, India's first satellite of 2020 was successfully launched by European Space
Agency's heavy lift launcher Arian 5 ( VA 251 ) from French Guiana at 02:35 am on Friday 17th January, 2020.
GSAT-30 was placed into a geo synchronous orbit 38 minutes after lift off. The 3357 Kg GSAT-30 will serve as a replacement to INSAT-4A spacecraft services with enhanced coverage. The satellite will provide Indian main land with coverage in Ku Band and extended coverage in C-Band covering Gulf countries and large number of Asian countries and Australia. The mission life of this space craft is 15 years.
For more details please click here..
Please see the video of the live launch below..